People become exposed to radiation in two ways: natural and man-made. Natural exposure is by way of the sun and sound waves. Today, unlike the years during nuclear testing man-made exposure to radiation primarily occurs when we undergo radiological examination or cancer treatment. Unfortunately, only specific types of man-made exposures are eligible for compensation. Such compensation is limited to employees who obtained certain respiratory diseases and cancers caused by radiation exposure while working as uranium miners, mill workers, ore haulers, working at nuclear weapon sites or power plants, or residing downwind from nuclear explosion test sites. Each of these exposures must have occurred within certain time frames.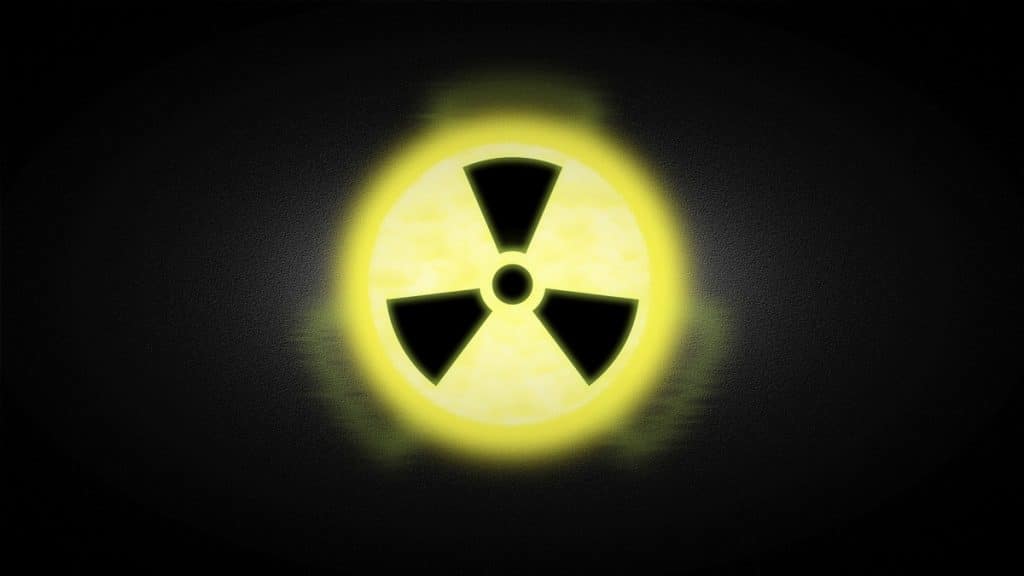 The Federal Government enacted the Radiation Exposure Compensation Act ("RECA") to streamline the claim process for uranium workers or those who lived near nuclear test sites, or their survivors, with valid claims for damages from exposure to radiation from 1942 through 1971. (Other time frames now apply to government weapon sites.) A valid claim must have one or both of the following exposure criteria:
Exposure to radiation from the atmosphere; and/or
Exposure to radiation from working in the uranium mining industry
A diagnosis of a disease named under the Act must occur after the above exposure criteria for a claim to be valid.
At the end of World War II through the Cold War, specifically from 1945-1962, the United States conducted several hundred nuclear weapons tests. Large quantities of uranium were necessary for such tests. This required the mining, transporting, and the processing of uranium. During this time, the United States Government was the sole purchaser of uranium.
The RECA Act was passed to provide compensation to certain individuals after courts found the government was immune from any law suit related to uranium production, primarily because of the national interest in military defense. RECA is an administrative process. Although RECA eliminates the need for a lawsuit, the administrative process, including proof of exposure, and proper diagnosis of the required disease, can become complex and daunting. An experienced attorney and investigative staff are often essential to obtain a favorable result.
All residents in the states within the Four Corners Region live in the area known as the "uranium worker" states. Under certain conditions, if you have lived in the southern-half of Utah or in the northern-half of Arizona during the time of nuclear testing, you may be eligible to file as a resident of a "downwind" state. However as discussed below, certain other claims exist for specific workers who live outside this area.
COMPENSATORY AWARDS
Unfortunately, no Act and no amount of money can adequately compensate one for a cancer or respiratory illness or relieve the loss of a loved one. The only remedies under our legal system are monetary compensation and an apology. This is the purpose of RECA and EEOICPA.
Under RECA and Section 5 of EEPOICA, the Attorney General of the United States was authorized to establish a streamlined process for making claims for certain uranium and Department of Energy workers. This means that the Government has admitted causation of certain diseases obtained by specific employees. Therefore, any person with a valid RECA claim must next establish that they have a diagnosis of a specific compensable disease and have worked with uranium the requisite number of weeks or lived in a specific location downwind from a nuclear test during a specific time frame.
The established lump-sum payments for RECA are:
$100,000 for miners, millers and transporters of uranium ore
$75,000 for "on-site participants" at test sites
$50,000 for those in the "downwind" area of the Nevada Test Site
The established lump-sum payments for EEOICPA are:
$150,000 and medical benefits for Part B energy workers
$50,000 and medical benefits for Part B, Section 5 uranium workers
$250,000 maximum lifetime payment for energy and RECA section 5 workers
DO YOU HAVE A VALID RECA CLAIM?
The criteria for eligibility under RECA for residence and/or employment are given above. However, we at Killian, Davis, Richter & Kraniak, PC would like to further explain these standards.
1. "Uranium Worker" States
The work must be specific to the uranium industry both in the mine, the mill and/or in the transport of the ore to the mill. The date of such work must have been from January 1, 1942 through December 31, 1971 in the states of Colorado, New Mexico, Arizona, Wyoming, South Dakota, Washington, Utah, Idaho, North Dakota, Oregon and Texas.
The miners must have worked in a covered mine for at least 1 year. Miners outside of a covered mine must establish exposure for at least 40 months.
An employee involved in the transport, or who worked in a covered mill, must establish exposure for at least 1 year.
All citizens meeting any of the above work-related criteria must also have a diagnosis of a compensable disease named in the Act.
2. Participants at Test Sites
The listed test sites in the western United States is the Nevada Testing Site. There are other named sites, such as the Trinity Site in New Mexico and sites throughout the South Pacific and South Atlantic. A person with a valid claim under this category must have participated in any aspect of the detonation of the nuclear weapons at the testing sites and have a diagnosis of a compensable disease.
Any claim under this category will have occurred after July 16, 1945, and before January 1, 1963.
3. "Downwind" States
All residents, including Native Americans, are eligible for compensation under RECA if they can establish physical presence in the designated areas located "downwind" of the Nevada Test Site. The downwind sites in the Western United States certain counties in the southern-half of Utah and the northern-half of Arizona.
The residency in the downwind area in Utah and Arizona must be for 2 years between January 21, 1951 to October 31, 1958, or for the entire time between June 30, 1962 and July 31, 1962. A diagnosis of a compensable disease must accompany this residency condition.
DO YOU HAVE A VAILD EEOICPA CLAIM?
In October of 2000 the Energy Employees Occupational Illness Compensation Act (EEOICPA) was passed. EEOICPA was enacted to provide compensation to current and former employees of the Department of Energy (DOE), along with certain DOE contractors, subcontractors and vendors, who were diagnosed with illnesses due to exposure at a covered facility. There are approximately 365 covered Department of Energy facilities across the United States and each facility has a specific time frame for covered employment.
Department of Energy workers and RECA Section 5 workers, may if qualified, receive compensation through Part B and Part E of the EEOICPA.
Part B of the EEOICPA became effective on July 31, 2001. An employee must have been diagnosed with a radiogenic cancer, beryllium disease or chronic silicosis as a result of exposure at a covered facility.
Part E of the EEOICPA became effected October 2, 2004. Part E compensates for any illness that can be casually linked to toxic exposure in the work place. Part E claims are based on whole body impairment and/or wage loss that is directly related to the covered medical conditions.
ARE YOU A SURVIVING SPOUSE?
If a person with a valid claim under RECA or EEOICPA is survived by a spouse, then the spouse may file the claim. RECA defines a spouse as a husband or a wife legally married to the claimant for more than 1 year prior to the death. In certain states this can include established common law marriage.
A surviving spouse can be the same sex as the claimant.
All surviving spouses, regardless of the gender, must provide a certificate of marriage to be eligible to file a claim as a surviving spouse or if applicable a determination of common law marriage.
RECA ELIGIBILITY OF COLORADO RESIDENTS
The Act designates the entire State of Colorado as a "worker" State without the overlap designation of a "downwind" State. However, if you have ever resided in the Southern-half of Utah or in the Northern-half of Arizona from January 1, 1942 through December 31, 1971, then your claim would be recognized with the overlap designation for additional compensation.
To establish compensability in any claim, there also must be a diagnosis of a disease compensable under the Act.
DEADLINE TO FILE A RECA CLAIM
All claims for compensation under RECA must be filed by July 7, 2022. Presently, there is no time limit on filing an EEOICPA claim.
This article gives a very general overview of the criteria for a valid claim under RECA and EEOICPA. The criteria for a claim should be reviewed by an experienced law firm which has knowledge of the RECA Act and is familiar with its technicalities. The Killian Davis law firm has obtained compensation for many workers and downwind residents that previously have been denied because of inadequate documentation or defective applications.
If you believe you have a valid claim under RECA, EEOICPA, or if you could file a claim as a surviving spouse or a family member, then please call for a free consultation with Killian, Davis, Richter & Kraniak, PC. The firm is located in Grand Junction, Colorado. New clients are always welcome.
This free consultation can be scheduled by calling 970-241-0707, or by completing the online application found within the "Contact" tab at the upper right-hand corner of this page.
The attorneys and the team of legal professionals at Killian, Davis, Richter & Kraniak are available here to help you obtain the compensation the law provides and you deserve.