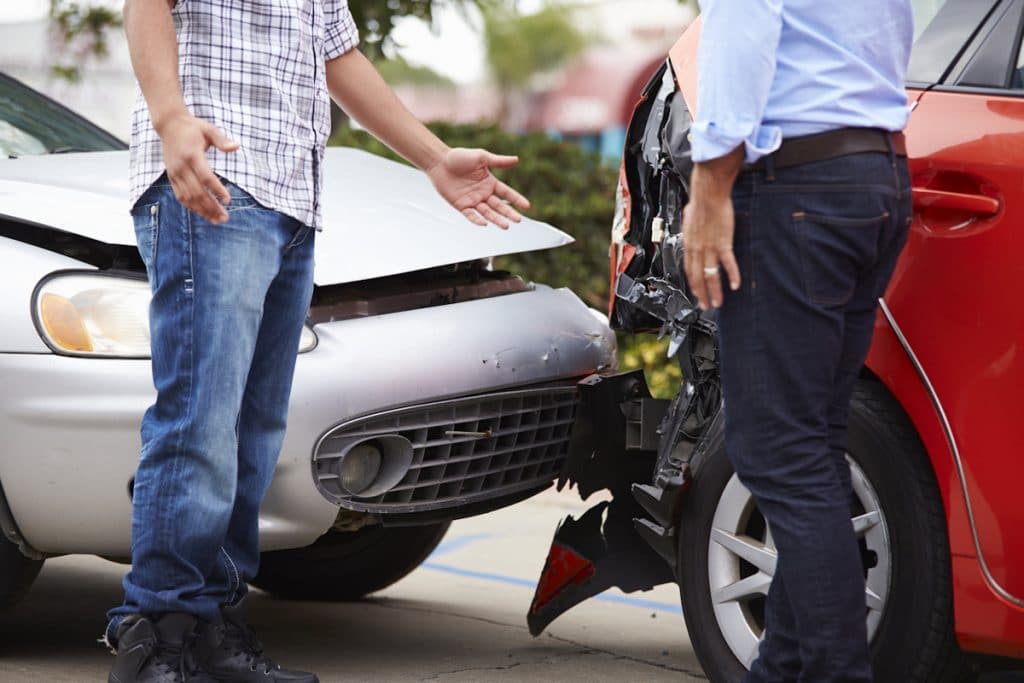 The purpose of liability car insurance is to protect others who may suffer harms and losses when the collision is your fault. However, when the car wreck is the other driver's fault, the question becomes how can you best protect yourself?
We drive to and from work, perform errands and take the kids to school or sports activities. We assume that other drivers are adequately insured. Sadly, we should not place blind faith in other drivers when it comes to insurance coverage.
This article will explain:
the difference between uninsured and under-insured drivers
the steps to follow when involved in a collision with an uninsured or an under-insured driver
the proactive coverage you should have in your insurance policy
UNINSURED VS. UNDER-INSURED
Every State, but New Hampshire and Virginia requires all drivers to carry some amount of liability insurance. This insurance is in place to protect others against loss and damage caused by their actions.
Unfortunately, many drivers play the system by carrying insurance long enough to get their vehicle registered or their license renewed. When the registration is in place, or when the renewed license is received, the insurance policy lapses or is then canceled. Those drivers are then uninsured.
There is no way to identify these drivers until an accident occurs. It is when these drivers are asked for their insurance information that the status of their insurance coverage, or the lack of it, becomes known.
THE UNINSURED DRIVER
This definition is self-explanatory. The driver does not carry any motor vehicle liability insurance. All damages and losses caused by their actions will be paid from the uninsured driver's personal assets or not paid at all. If you are involved in a collision caused by an uninsured driver, it is highly probable that there will not be sufficient assets to cover the costs of your repairs and medical treatment.
If you live in one of the twelve states currently considered to be no-fault states (Florida, Hawaii, Kansas, Kentucky, Massachusetts, Michigan, Minnesota, New Jersey, New York, North Dakota, Pennsylvania & Utah), regardless of whether the other driver is insured, no-fault laws limit your ability to file a claim against the other driver. Unless there is substantial harms and losses, it is your insurance company that will pay certain types of claims regardless of fault.
THE UNDER-INSURED DRIVER
This definition is also self-explanatory. A driver does not carry sufficient liability insurance to cover costs for vehicular repairs or medical treatment. If you encounter an under-insured at fault driver, the coverage under your insurance policy will supplement the losses not covered by an under-insured driver.
It is imperative to have meaningful conversations with your insurance agent regarding your policy and the limits of coverage. You should always obtain UM/UIM coverage if you have the financial ability to do so. UM/UIM insurance is purchased to pay for your losses, not someone else's.
THE STEPS IN FILING A CLAIM
Regardless of the status of the other driver's insurance policy, below is a list of five steps to take when involved in a car accident.
File an accident report with the police. It is always best to call the police. This step becomes more important when the other driver is not insured. The accident report, and the disclosure that the other driver is not insured, will make the claim process significantly smoother.
Never accept money from the at fault driver. This offer is usually a sign of an uninsured motorist or one who does not want the police involved. Even if the damage seems minor at the time, and even if you believe there are no injuries, the extent of any collision damage or any physical injury is not yet known.
Exchange information with the other driver. Although the driver may not have insurance, you should receive their contact information, make a note of the license plate, and observe details of their vehicle.
Details matter. Although you may be frazzled and may not be thinking clearly immediately after an accident, it is common to remember details after a few hours or days. The taking of notes or recording your thoughts will help with the insurance claim and working with your attorney.
Photos are important. The taking of photos after an accident is helpful in the investigative process to obtain a better understanding of the circumstances before and after the accident. Take photos of all motor vehicles involved. If the cars are towed, you may never get another chance. Also photograph the intersection or location and all skid marks or debris on the roadway.
There is always a chance that witnesses will also take photos or videos. Knowing this, you should stay cognizant of your behavior. It will make things worse for your claim if you appear to be irrational at the scene. Be careful with apologies because an apology could be taken out of context.
It is good practice not to release any pictures or videos until they are viewed by your attorney. The statement you give to the police should be factual and absent of any emotion.
You should seek the guidance and counsel of an attorney experienced in representing those involved in car accidents. You should do this as soon as practicable. There are always technicalities that need to be known and acted upon. Your attorney needs to know the facts, examine all evidence, review the final costs of repairs, and understand the extent of future medical treatment.
YOUR INSURANCE POLICY
When uninsured motorist coverage is included within your policy, you will have the peace of mind that your insurance carrier will step in and cover the costs of repair and injury to you and your passengers.
The cost for uninsured motorist coverage is much less than liability insurance.
Many times, it will not become known if a driver is under-insured until the extent of medical treatment and the total cost of repair become known. As soon as it becomes evident to your attorney that the policy limits of the other driver are insufficient to cover your claim, your insurance carrier must be notified of the intention to file an under-insured claim against your policy.
If the limit of your liability coverage is $100,000, then your recovery from your UM/UIM policy will be limited to $100,000. A claim for either an uninsured or an under-insured motorist cannot exceed the limit of your liability coverage. Insurance carriers place this restriction to prevent insureds from carrying the less expensive UM/UIM insurance while only carrying minimal liability coverage.
All traffic accidents, whether severe or minor, carry the same procedures in the claims process. There are always technicalities in the gathering of evidence, evaluating insurance coverages, and filing a claim.
If you were involved in a car accident and would like to schedule a free consultation, then please call 970-241-0707 or complete the online application found within the "Contact" tab at the upper right-hand corner of this page. The attorneys and the team of experienced legal professionals at Killian, Davis, Richter & Kraniak are capable, polite, and understanding.