Social Security laws provide for two types of disability benefits. One is an insurance claim and the other is a needs-based welfare program. Although there are similarities, there are also distinctions between these two claims. It is advantageous to retain an attorney experienced in presenting claims under Social Security Disability Law.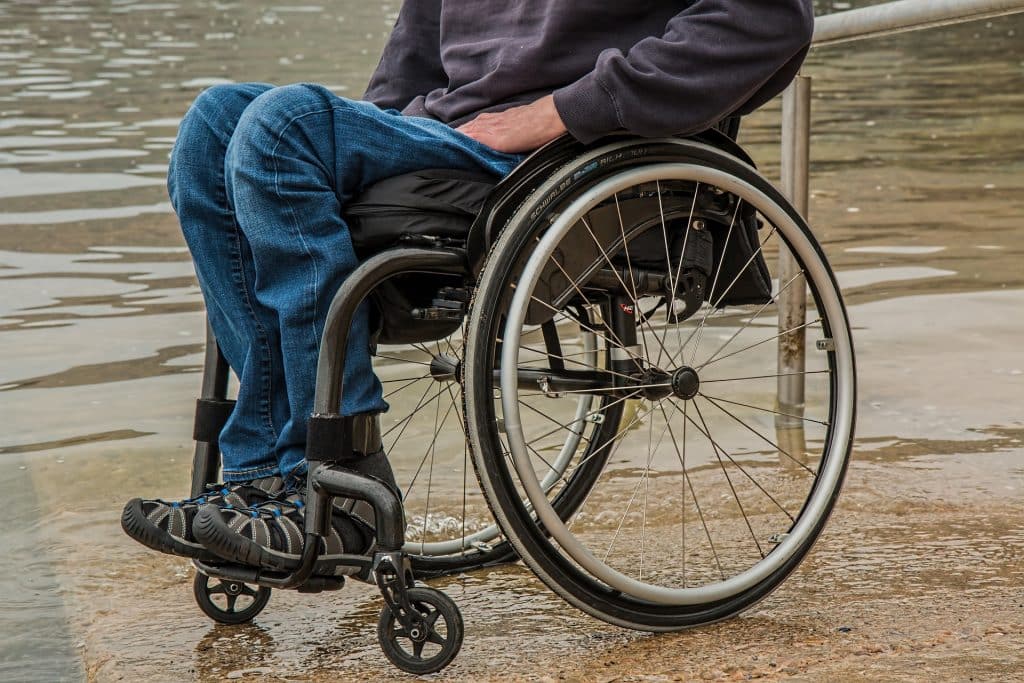 Disability Insurance Benefits, or DIB, are for adults who have become disabled and who have paid a pre-determined amount into the system by either payroll or self-employment taxes. These disabled adults must be younger than the age for eligible retirement.
A person is considered disabled when one can no longer work in their present field and cannot make the necessary adjustments for another field of work. This inability to work must be long term and pervasive. The adults who qualify for DIB benefits receive Medicare coverage. DIB is the insurance claim.
Supplement Security Income, or SSI, is for disabled persons with little or no income regardless of the amount previously paid into the system. These adults who qualify for SSI receive Medicaid coverage. SSI is the needs-based welfare program.
DIB and SSI are federal programs; State and local laws will not apply.
The common factors under each benefit program is a person's qualification under the medical and vocational requirements. Unlike workers' compensation or benefits under programs for veterans, Social Security is an all-or-nothing program. To qualify for benefits under the Social Security disability regulations, a person must be currently disabled coupled with the inability to be gainfully employed for a minimum of 12 months.
The impairments under Social Security Disability Law are often permanent in nature but this is not a requirement.
HOW TO FILE A CLAIM
An application for a disability claim can be made online, over the phone, or by an in-person meeting at the Social Security office. A significant amount of information is necessary at this stage. The Social Security Administration, or SSA, will want information pertaining to a person's medical condition, the care providers, and the work history. In addition, the SSA may request copies of tax returns and W-2s.
THE PROCESS
The determination of a claim is made through a 5-step process. A person filing a claim must pass each step, in the exact order given below, before advancing in the process. If a claim fails at any step, then the claim is denied and no benefits will be received.
Below is a brief description of each phase in the determination process. It must be noted that there are technicalities within each step, and the representation by an experienced attorney is imperative.
STEP 1: IS THERE SUBSTANTIAL, GAINFUL ACTIVITY?
The definitions for "substantial" and "gainful" are accepted by the SSA, and these definitions can change. If a person is found to have the physical and mental capacity to perform a gainful activity, then the person is not disabled. A person earning $1220 per month or more in 2019 is considered engaged in "substantial" and "gainful" employment and is presumed not disabled.
STEP 2: IS THE PERSON SEVERELY IMPAIRED?
As with "substantial" and "gainful," a "severe impairment" is defined and recognized by the SSA. This definition can also change. Presently, an impairment must be documented by a physician, last for a minimum of 12 months and limit a person's ability to work.
STEP 3: IS THERE AN IMPAIRMENT THAT MEETS, OR IS MEDICALLY EQUAL TO, A LISTED IMPAIRMENT?
The SSA has compiled a complex list of impairments. This method of establishing disability is challenging. Very specific medical signs, symptoms, and findings must be documented in your physicians' record of treatment.
STEP 4: CAN THE PERSON PERFORM PAST RELEVANT WORK?
This step needs medical findings for a disability determination. The testimony may come from a treating physician, the person filing the claim, a medical expert hired by the SSA or from any combination of these. The examination of the medical expert is critical. An experienced attorney can make a difference in how this testimony is perceived.
STEP 5: IS THERE ANY WORK WITHIN THE ECONOMY THAT THE PERSON CAN PERFORM?
The evidence regarding job availability will be made by an expert in vocational placement hired by the SSA. The testimony will be based upon the person's functional capacity. Cross-examination of this expert is essential.
APPEALING AN UNFAVORABLE DECISION
Time is of the essence in appealing an unfavorable decision. Generally, there is a 60-day limit to appeal an unfavorable decision in any of the above steps. The guidance of an experienced attorney can prevent one from missing a filing deadline.
There is a very good chance that the SSA will disapprove a claim somewhere during the 5-step review process. The applicant will have the opportunity to submit additional information to strengthen the case and to give the SSA a reason to reverse such a denial.
The first step in the appeal review is known as "reconsideration."
Following receipt of an unfavorable reconsideration, the case can be appealed to an Administrative Law Judge. This Judge will preside over a short, and often informal, hearing where additional evidence and testimony are presented. These hearings are rarely adversarial.
On average, approximately 34% of previously-denied claims are approved by the Judge. At the appeals hearing stage, the chances of success are greater if the person filing the claim is represented by an experienced lawyer.
If you would like to schedule a free consultation to discuss your claim for disability benefits under Social Security laws, then please call 970-241-0707, or complete the application found within the "Contact" tab at the upper right-hand corner of this page.
The legal professionals at Killian, Davis, Richter & Kraniak will work diligently to protect your rights and to win an approval of the disability benefits you so deserve.